GP Marketing Platform
Relax. We take the stress out of marketing your GP practice
Managing a medical centre is no small feat. Let us help maintain your presence in the wild, so that you can focus on keeping the house in order.
Attract More Patients and Grow Faster
Australia's only dedicated GP marketing platform proven to retain and acquire more patients by combining all the necessary elements of modern marketing.
Health Content
Our core services are augmented by  an  archive of health articles spanning more than 20 years. Join us and enhance the reputation of your practice to lead by example.
Digital Management
Many practices have fallen behind when it comes to using digital marketing.  Our platform helps you appeal to new patients and automate  growth.
First-Rate Support
We provide all the tools you need to effectively market your medical centre and back it up with top-notch support from our team of marketing experts and design gurus.
Attract new patients without lifting a finger
Stand out from the crowd and connect with more patients with a unique, beautifully designed website.
Beyond creating a professional and unique look for your practice we also maintain the website, look after hosting and security and ensure you are promoted on the relevant search engines.
Be found and look sharp online, with zero hassle!
Fill your appointment book en‑masse
Our email marketing module makes it simple to publicise your practice's services and build lasting relationships.
Engage with your patients and boost loyalty  using automated email newsletters that inform and encourage a health conscious mindset.
Promote the key services which drive revenue to your existing patients. Send beautiful, pre-designed email messages  to a targeted audience with  a few  clicks.
Provide a healthy start to the journey
Inspire your patients and meet RACGP standards with a quarterly newsletter personalised for your practice.   Your Health is a great way to welcome new patients to your practice and the perfect addition to your waiting room.
Containing easy-to-read  articles focusing on preventative health and a positive lifestyle, the Your Health newsletter meets the criteria for AGPAL, GPA Accreditation Plus and the Practice Incentives Program.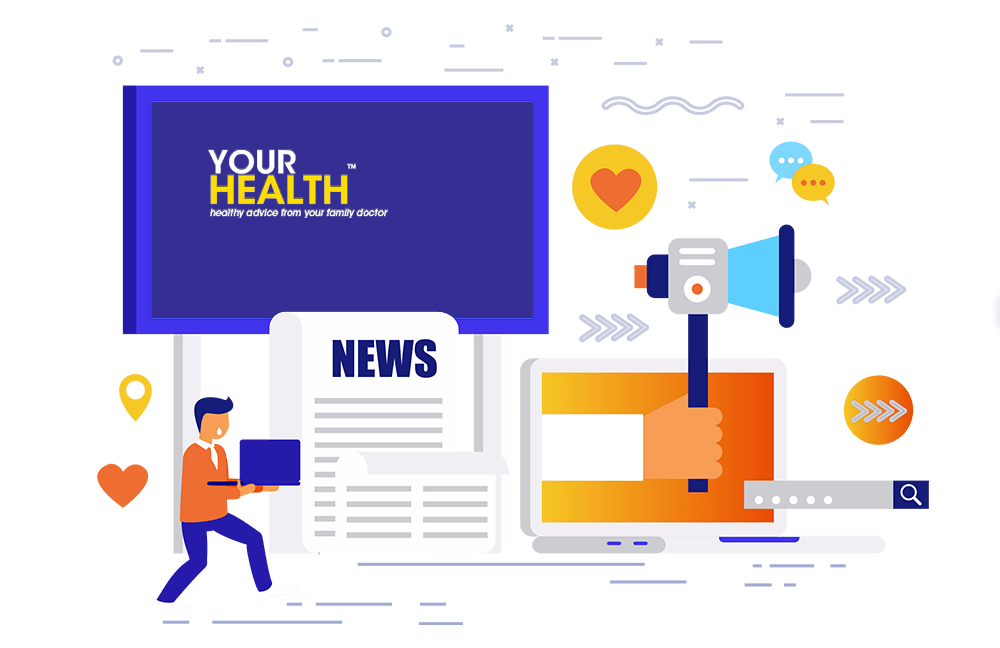 Look good from every angle
Maintaining a strong visual brand is key to making your practice stand out. Let us provide you with a unique design that will communicate the essence of your values.
We offer a broad selection of graphic design services, ranging from stationary packages to practice signage.
Marketing Your Medical Centre Shouldn't be Difficult
You're busy running a practice which means there's lots to do! We've built a platform to provide a low-cost marketing solution for general practice.
Let us take the marketing off your hands, so you can focus on doing what you do best!
"Your Health provide quality products, value for money and exceptional service. You don't find this very often anymore!"
– Graziella, North Bellingen Medical Centre
Want to learn more about Your Health?
Get in touch

Unit B
19–21 Loyalty Road,
North Rocks, NSW 2151

1800 640 075
02 9437 1355
Australia's only digital and creative marketing platform designed to cultivate growth and help medical centres thrive.